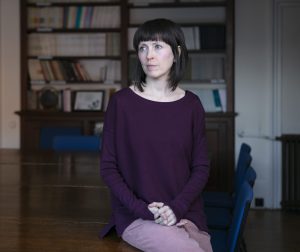 Férdia J. Stone-Davis received a BA in Theology and Religious Studies, an MPhil in Philosophy of Religion and a PhD from the University of Cambridge. She also has an MMus in Early Music Performance Studies from Trinity College of Music, London.
Férdia is at Tutor in Theology at the Margaret Beaufort Institute, Cambridge, a postdoctoral affiliate of Newnham College, Cambridge, an associate member of staff at the Centre for Arts and the Sacred, King's College, London, and a research associate of The Crick Centre of the University of Sheffield. She is the Chair of the Royal Music Association Music and Philosophy Study Group.
She was a postdoctoral researcher at the Department of Musicology at the University of Göttingen, Germany between 2012 and 2015 and has taught in departments of music, philosophy and theology at the University of Cambridge, Anglia Ruskin University, the University of East Anglia, and King's College, London.
Her research interests centre upon music and its relation to philosophical and theological anthropology, ethics, epistemology and worldmaking.